Happiness to me, means romanticizing your life no matter how extraordinary or mundane it may feel. And as you know, I lean towards enjoying the more simpler moments. Although, grand gestures & affairs may seem wonderful, those too can become old. So, we must look beyond the extravagant & appreciate all aspects of our days – because like the leaves falling off trees, we are forever changing & life doesn't stop for anything. And whether you usually love or dread the fall season, here are a few ways you can romanticize the autumn season to your liking.
Wear Cozy & Warm Colors
There's just something so refreshing about the brisk air & more blustery days. I very much enjoy cozying up in chunky knits & boots – or staying in & snugging up with blankets to a crackling fire. Even the tones of autumn that mimic the aesthetic of the falling leaves brings joy to my days. Adding a few burnt oranges or reds to your neutral attire can be a nice change.
Embrace the Taste of Fall
The flavors of fall go beyond pumpkin spice – although I do love me some warm pumpkin bread as a snack. Crisp apples, pies, ciders & cinnamon anything are just a few of my favorites for the fall season. I'm also a huge fan of soups as soon as the temperatures reach the 60's. There's this cozy factor I hold onto with these tasty treats. Slow down & savor each bite as you become more present in such mundane actions.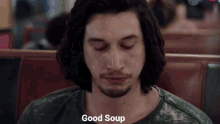 Watch Some Fall Classics
With a warm beverage in hand & cozy blankets to hold me tight – I treasure those slower & peaceful evenings on the couch with the fireplace going [ or atmospheric screen saver] or watching a comfort fall favorite tv show / movie. Some cult favorites include Hocus Pocus, Casper, The Nightmare Before Christmas or Harry Potter.
Play Some ASMR or Screensavers To Add Ambiance
I don't own a fireplace. Instead I'll play the fireplace screensaver on YouTube while I get lost in a book. If you are looking for some meditation, ASMR videos are another favorite. Find ones that are Halloween or fall themed to add a bit of magic to the evening. I especially love screensavers of rainy evenings in haunted mansions, falling leaves or even spooky music playlists. If you are looking for some books to add to your TBR, check out this blog post here or here.
Take A Walk in The Leaves
They say the most grounding action is walking through nature. Bonus points if you are barefoot. But I love embracing my childlike roots & trudge through the crunching leaves during my strolls or hikes. Jumping in a pile of leaves could also be super fun & nostalgic. The fresh air & sunshine are what are bodies crave, even when it gets a bit colder. Spend a little bit more time outdoors & bring a book or your laptop to feel just a little bit more productive in the process. A change of scenery is always something that brightens my mood.
How will you be romanizing fall this year? What is your favorite part about this season?
-B