Look at me trying to be a book blogger over here! Blogtober makes you really think outside the box. But I am an avid reader especially this time of year. There's just something about curling up with a good book, a warm beverage & watching the leaves fall off the trees from the window. So, today as it's Sunday & a day of rest & relaxation for me usually, I wanted to share with you a few books that will for sure put you in the fall mood.
The Harry Potter Series
You might actually fall out of your chair when I tell you I've never read any of the Harry Potter books. In the past, I was never really interested to be honest & it never crossed my mind again until now. Recently, we had a Harry Potter movie marathon again & I can officially say I'm a fan. The movies are wonderful & I've seen those numerous times. So, I guess it's time to finally sit down & read the books.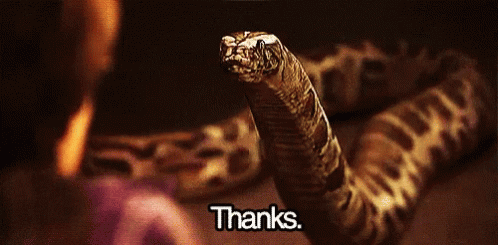 Midnight Sun
Thank you Netflix for bringing back a highschool favorite & allowing me to bask in the nostalgia. In highschool, I was obsessed with the Twilight series. I'm just a huge fan of vampires in general. I was 100% Team Edward & the fact this is his point of view is so interesting to me. And a lot of the soundtrack in the movies I plan on using for our wedding. But I have yet read the newest installment of the Twilight saga & feel like this is a perfect read for October.
The Silent Patient
This novel is a shocking psychological thriller about a woman's act of violence against her husband. Not realizing or remembers what she has done, she goes to a therapist who becomes obsessed over her motives & uncovers a few mysteries behind her seemingly perfect life.
Hocus Pocus
If you are a fan of this Halloween classic film, you'll love owning the story in novel form. It includes the original tale of the Sanderson Sisters along with a never before told sequel. The book would also be a great display piece on a shelf or coffee table during the Halloween season.
In a Dark Dark Woods
If you love mystery thrillers, I'd recommend you check this book out right here. This book was the start of my Ruth Ware obsession & this story doesn't disappoint. It's about a group of friends who venture off to a cabin in the woods for a weekend Bachelorette party that turns into a suspenseful who done it story. It's one that kept me on the edge of my seat & it's tough to decide which character you should trust more.
If It Bleeds
I know they say not to judge a book by it's cover, but the look of this book screams spooky season. If it Bleeds is a series of 4 short stories all separately ponder the questions of friendship, evil, death, & fear. What I love about Stephen King's novels, although there are scary elements to this collection & a lot of his work, his writing most of all, makes you ponder life itself.
The Cellar
Another favorite author of mine who was first discovered on Wattpad is Natasha Preston. Almost all of her books are spectacular in my opinion & some I've even read twice [ which is a rarity for me] . This one in particular is a suspenseful story of a teenage girl who wanders off during a party & is abducted by a man named "Clover". He drags her into his cellar where she meets three other girls in her same plight. How will they escape?
Lock Every Door
This book just drew me in so early on & is such a page turner in my opinion. It gives off Hitchcock vibes for sure. The fact the story takes place in New York City is an added bonus. The foreshadowing & suspense of the writing is phenomenal. I just didn't want to put the book down.
Be sure to check out my current fall favorites post for a few more book recommendations I didn't mention here.
Have you checked out any of these books? Do you have any others you'd recommend?
–B