Resolutions are a funny thing. We set these "goals" before the start of the new year to become a better version of ourselves. And I'm all for setting goals & improving one's self, but can someone just wake up an entirely new person? I don't think so. I think it takes time & with a set of changes put in place. When I started on the journey of minimalism, I didn't just wake up & say "I'm getting rid of everything I own!" It took time & reflection to get where I am today. And I'm here to let you in on some of the secrets to simplify your life this coming new year.
SET SMALLER GOALS
Instead of choosing one main goal for the entire year, why not break them down into smaller ones each month or even each day. In the past, I talk about the importance of celebrating your small victories & the way to do this is to appreciate every moment & set realistic tasks to accomplish. You'll ultimately feel more successful & productive without feeling overwhelmed in the process.
2. DECLUTTER YOUR BELONGINGS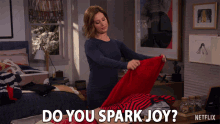 A clear mind begins with a tidy environment. This is the perfect time to go through your belongings & ditch whatever is not serving you. If you are unsure where to even begin in the declutter process, here are a few posts to reference:
I Want To Declutter, But Where Do I Start?
10 Things You Don't Need in Your Wardrobe
You Are Not Defined By Your Possessions
CHOOSE EXPERIENCES OVER THINGS
I say this all the time, your experiences are what you leave with. I also talk about saving money & spending it on meaningful things. Experience are just that- meaningful. If you are someone who is able to travel the world (once it's better) then go for it! Soak up all of that culture & newness. I think that's also the best way to enhance your knowledge of the world & become less ignorant as well. There is so much more to life than your immediate bubble.
3. BE GONE OF TOXICITY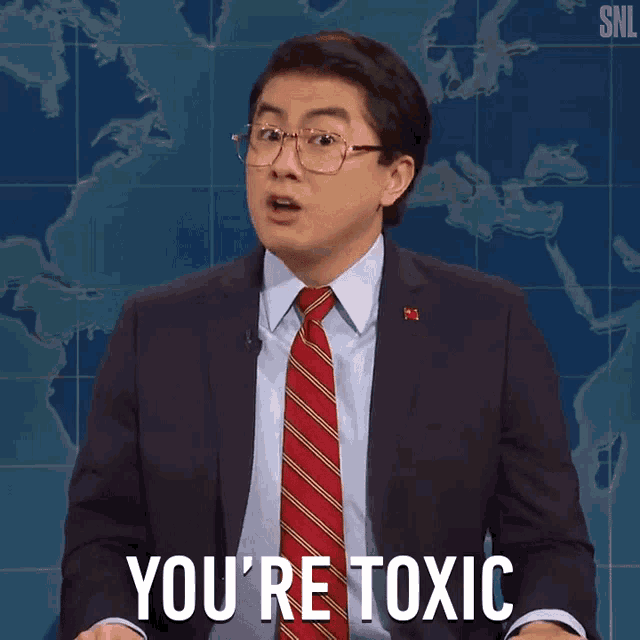 I could seriously make a blog post solely on this topic. In the new year take pride in your social circle & choose people who really have your back. Toxicity can be found in many individuals, even family. If you have people in your life who suck the life out of you & create a burden to your wellbeing, let them go. I know if that individual is a family member, it can be difficult. But I'm here to give you the green light to even walk away from them. Life is too short to spend it with soul suckers.
4. PRIORITIZE YOUR REAL LIFE. NOT YOUR DIGITAL ONE
On a personal end, deleting most social media (minus facebook) was the best decision ever. Granted, I still have a social media presence for my blog, I find that to be more business related. Even so, I make sure to take breaks from it all from time to time. I also have learned not to place such perfectionism to my overall aesthetic. The idea of themes & "brands" can overtake the mind. Stop clouding the mind with such pointless worries. If there is a social media platform you are tired of having, maybe this year is the time to get rid of it. I've even considered deactivating my facebook or at least seriously cleaning house of old content.
5. TAKE CARE OF YOURSELF MENTALLY & EMOTIONALLY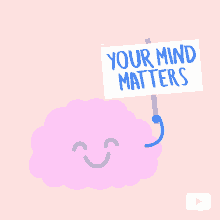 It's easy to tell yourself to go on a run or eat a salad once in a while, but when was the last time you asked yourself how you were feeling? I think when it comes to living simple, you have to embrace those emotions & treat your mind with care. I preach self care very often. But the most important form of self care is letting yourself feel those emotions, reflect on them & use them in a healthy way. When I wasn't feeling as emotionally sound, these were the times I ran to shopping for the cure. Don't rely on external stimuli to mend your sensitive heart.
6. CREATE A ROUTINE
This especially was helpful during these uncertain times where I had to make a entirely new routine for myself. Instead of laying in bed all day, I woke up most mornings to a cup of tea & breakfast, planned a workout & pampered myself so I was ready for the rest of the day. But the important part of this routine is to slowly take in each task. We live in a world that revolves around staying busy & moving fast. Stop and smell the roses once in a while.
Related Post: The Benefits of Slow Living
7. BUILD A CAPSULE WARDROBE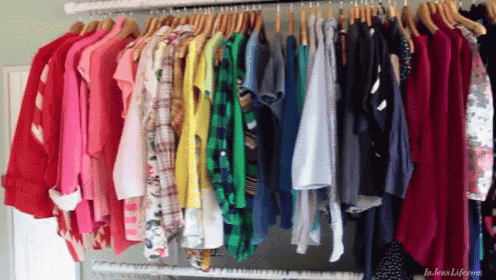 Once you've decluttered your belongings & paired everything down, why not consider owning a capsule wardrobe with a set number of pieces? I can tell you, you'll probably still have plenty of outfits to choose from & getting dressed in the morning will be quick & easy.
8. GET ACTIVE & BE HEALTHIER
There are so many ways to transition into a healthier lifestyle. Drink more water, eat more greens, exercise for at least 20 minutes a day & just simply get moving. We live in such a sedentary world. We are on our phones & laptops more often than not. Especially being at home a lot this year, I find getting up, moving those legs & getting fresh air to be so important for our wellbeing. I don't focus on the ideas of diets. That is a short term way of thinking. I like to consider it to be a lifestyle change because I'm more likely to stick with it. If I miss a few days or even a week, I don't beat myself up over it. My end goal isn't necessarily a number on the scale. It's more so an active way of living.
9. TAP INTO YOUR CREATIVE SIDE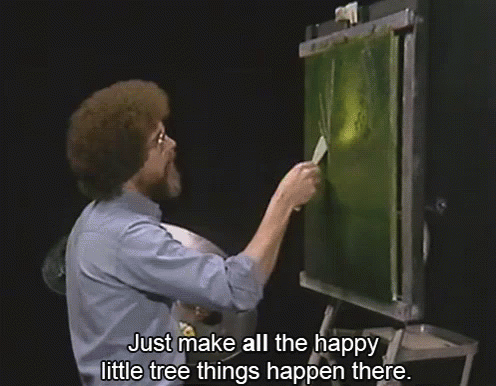 As human beings, we wear a multitude of hats. I don't think any of us are just one type of person. I found myself discovering a lot of new hobbies this year. I embraced my creative side & started writing. Whatever hobby you want to try or skill you want to learn, this is the year to do it. The simplest way to grow as an individual is to learn. Read more books, learn a new language or skill. You are never too old to be a student.
10. BE PRESENT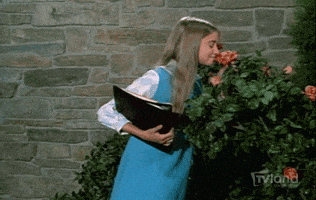 Put down your phone & look up. There is so much more to the world then what's on your screen. Sure, you may find all your news facts & information through the internet, but the best ways to enhance knowledge is taking a look around & listen to people speak. Start conversations, share opinions & open up your mind to new ideas. Use those senses of yours & dive deep into exploration. Life is short, so enjoy every moment. Next time you are at an event or location, try not to take any photos. I think our generation visits places all for the infamous photo op. I've found the most fun times were left pictureless.
11. BE MONEY SMART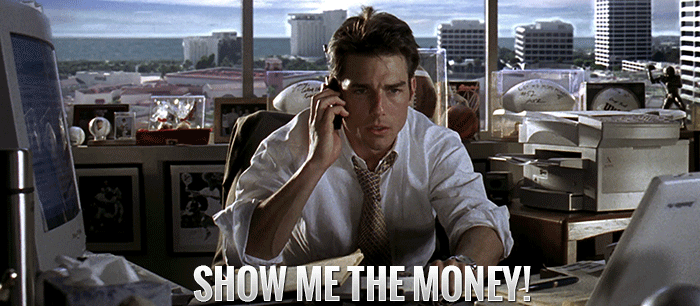 Instead of buying an entirely new wardrobe, why not pay off some student loans or credit card debt. I'm no finance expert, but I find people tend to spend money like it's growing off trees. I'd rather live more modestly & have money to see the world. Prioritize your spending habits & possibility save as much money as you can this year. Last year, I participated in a low buy & I might do the same this coming year as well.
12. STOP PUTTING UNREALISTIC EXPECTATIONS ON YOURSELF
Sometimes when we create these goals for ourselves, we focus too much on our fantasy self. If you want to read more about this concept, click here. Your fantasy self is this unrealistic or dream like persona. It's the personality we wished we had. It's the skills we wish we knew. And it can even go as superficial as appearance. Many times are fantasy self is exactly what is holding us back from our true being.
13. LEAVE OTHER OPINIONS TO THE SIDE
I find a lot of my clutter results from items other people decide we need. Especially when you are young & starting out on your own, older people tend to see themselves as the experts to life. And don't get me wrong, I still call my mom about how to properly boil & egg or folding a fitted sheet. But sometimes, adults are wrong. And as newly adults, we need to make our own mistakes & decide what is necessary & what is not.
14. RELATIONSHIPS ARE GREATER THAN THINGS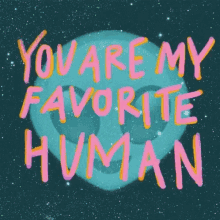 I feel like sometimes we forget people don't really care about what we have. The most important thing to be in this world is a good human. Personality will always be greater than appearance. Nobody is going to like you more just because you own a designer purse or a pool. (Well….a pool is nice). But seriously, what matters most is how you speak to others, what you do for them & building solid relationships. For the family you have, through blood or by choice, it should be cherished as such.
15. YOU ARE ENOUGH
The biggest take away from all of this is understanding you are far more than what you own. If everything was taken away from you tomorrow, would you be proud of the person you are? You are the prize to the world. Everything else is just bonus. Never look at the things you have as tickets to be treated any better, seen as more successful & more liked. I don't care if society has taught us otherwise. I'm here to tell you, in my mind, you are simply beautiful.
Be sure to follow me on my social media platforms:
Instagram | Twitter | Pinterest |